In Brief: Social Work named among top 10 most affordable online master's programs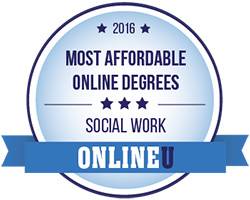 By Sean Guion
University News Service
March 4, 2016
The School of Social Work at Texas State University has been named one of the 2016 Most Affordable Online Social Work Degree Programs by the SR Education Group.
Texas State's online master's program ranked ninth in the United States and second in Texas.
The rankings were developed through SR Education's research of accredited schools across the nation offering online degree programs and ranked them according to cost of tuition. The full list can be found at www.onlineu.org/most-affordable-colleges/social-work-degrees.