In Brief: Ainslie lecture to cover two decades of work in conflicted border cities
By Alyssa Phillips
University News Service
September 8, 2015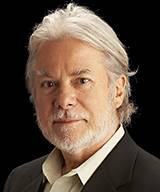 Ricardo Ainslie will present a lecture on immigration and mental health at Texas State University's Alkek Teaching Theater on Sept. 8, from 6:30 p.m. to 8 p.m.
The lecture is free and open to the public. A reception will follow the event.
Ainslie, a counseling psychology professor at the University of Texas, spent the past 20 years in Texas and Mexico working in communities that have experienced significant conflict and transformation. His lecture will explore broader questions about how these communities function and how individuals and cultural groups live within them.
Ainslie earned his bachelor's degree in psychology at the University of California, Berkley, and his Ph.D. in clinical psychology at the University of Michigan. In 2014, Ainslie received the M.K. Hage Centennial Professorship in Education award and was inducted into the Texas Philosophical Society.
This event is sponsored by the Department of Psychology, the Counseling, Leadership, Adult Education and School Psychology, University Seminar and the University Lecture Series. For more information, contact Jon Lasser at (512) 245-3413.