A+ Federal Credit Union endows graduate scholarships in College of Education
Posted by Jayme Blaschke
Office of Media Relations
October 2, 2015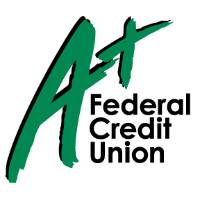 A+ Federal Credit Union (A+FCU) has established a $100,000 endowment at Texas State University to award scholarships to graduate College of Education students to help them earn their advanced degrees.
The gift to Texas State's College of Education is eligible for a 50 percent match through the Texas Research Incentive Program, or TRIP. If approved for the TRIP match by the Texas Higher Education Coordinating Board, $45,000 of the match would be used to support teacher education programs and $5,000 would support faculty research.
Additionally, A+FCU has pledged another gift to augment a previously established endowment for undergraduates pursuing teacher certification. The new gift increases the undergraduate fund to a total of $75,000 and reflects the Credit Union's long-standing commitment to Texas State.
"A+FCU is proud to increase our support of Texas State University through endowments for the College of Education graduate and undergraduate programs," said Kerry Parker, CEO of A+FCU. "More educators graduate from Texas State than any other school in Texas. Our continued partnership will provide opportunities for future educators as they set out to inspire, motivate and educate our youth. This financial gift demonstrates our commitment to education, the community and Texas State."
"We are pleased to have a strong partnership with A+ Federal Credit Union, which understands that fast-growing states such as Texas have a need for more quality educators," said Barbara Breier, Texas State's vice president for university advancement.
About A+ Federal Credit Union
A+ Federal Credit Union was founded in 1949 by 50 Austin teachers. More than 65 years later, A+FCU has 125,000 members that include not only educators, students, and their families, but other members of the community as well, more than $1 billion in assets and nearly 20 branches. A+FCU continues to have close relationships with local schools and provides free financial education curricula for educators, engaging financial education presentations for students, real-life money management simulations for youth, high school branch locations and unique financial products designed for teachers. Learn more at aplusfcu.org.