In Brief: Communities in Schools honors Fite for 'Bobcat Buddy Partnership'
Posted by Jayme Blaschke
University News Service
May 1, 2015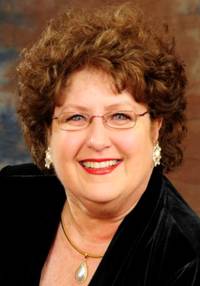 Kathleen Fite, a professor in the Department of Curriculum and Instruction at Texas State University, has been honored with the Communities in Schools Lifetime Achievement Award for South-Central Texas.
Fite was recognized for "for changing the lives of countless students through the Bobcat Buddy Partnership." The award was presented April 29 on campus with 50 children and representatives from the participating schools in attendance.
Fite initiated the Bobcat Buddy Partnership 25 years ago, when she was supervising student teachers in New Braunfels. Principal Sid Ridgway asked for volunteers to help students in his school, and Fite responded by recruiting from her students, who were pre-service teachers. Since then, an estimated 3,500 at-risk students have benefitted from the volunteer efforts of Texas State education students.
About Communities in Schools
Communities in Schools (CIS) works hand-in-hand with schools, communities and families to surround students with a caring network of support to help them stay in school and succeed in life. In Comal and Guadalupe Counties, the CIS program annually serves more than 23,000 students within the New Braunfels, Comal, Schertz-Cibolo-Universal City and Marion Independent School Districts.