Italian journalist Lucio Luca to present lecture on success of Sicilians in U.S.
Posted by Jayme Blaschke
University News Service
March 3, 2015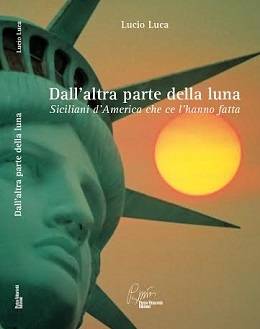 Italian journalist Lucio Luca will present the lecture, "On the Other Side of the Moon: Sicilians in the U.S. Who Have Succeeded," March 26 at Texas State University.
The 3 p.m. lecture will be held in Derrick Hall room 108. The event is free and open to the public.
Luca, author of the book Siciliani d'America che ce l'hanno fatta, is a renown Italian journalist with La Repubblica newspaper. Luca's editor, Maria Elena Vittoretti, will be a special guest during the event.
Luca, born in Ragusa, Italy, and raised in Palermo, Italy, has more than 20 years of experience on crime, judicial and sports news reporting for La Repubblica, one of the most important newspapers in Italy. He currently serves as editor‐in‐chief of foreign affairs.
This event is sponsored by the Texas State Department of Modern Languages, the French National Honor Society--Texas State Chapter (Pi Delta Phi), the Italian Consulate, the Italian Cultural and Community Center in Houston and the Center for International Studies.