Algoe named vice president for Finance and Support Services
By Matt Flores
University News Service
July 13, 2015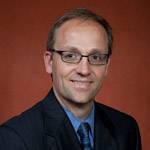 Eric Algoe, a Florida State University finance administrator, has been named vice president for Finance and Support Services at Texas State University.
His appointment begins September 8.
As vice president for Finance and Support Services, Algoe will serve as the university's chief financial officer and is charged with advising the president and the President's Cabinet on matters related to finance, business operations, facilities management, campus construction and human resources.
"We are pleased to be adding a chief financial officer with Mr. Algoe's wealth of experience and record of achievement to our ranks," Texas State University President Denise M. Trauth said. "His role is critical to the university as it continues to grow and construction issues become more pronounced."
Algoe is Florida State's associate vice president for administration. In that capacity, he oversees the university's human resources, purchasing, environmental health, public safety and business services. He also manages the university's employee assistance program and the business administrator's program.
He was vice president for finance and administration and treasurer at Ohio Wesleyan University from 2008 to 2012; and was chief operating officer and chief fiscal officer for the Ohio School for the Deaf and the Ohio State School for the Blind, where he served from 2005 to 2008. Earlier in his career, he was chief fiscal officer for the Ohio Office of Information Technology and held positions with the Ohio Department of Administrative Services. He previously was an officer in the U.S. Army, and served in civil affairs, military intelligence and psychological operations.
Algoe holds a master's degree in business administration from Franklin University in Ohio and a bachelor's degree in sociology from The Ohio State University. He also completed the Certified Public Manager program at Ohio State's John Glenn Institute.
He will succeed outgoing Vice President William Nance, who is retiring August 31 after serving in that capacity for 22 years.