In Brief: Center for P-16's Torres named American Graduate Champion
Posted by Jayme Blaschke
University News Service
February 17, 2015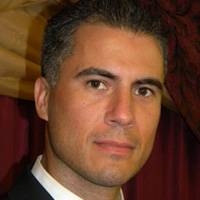 Isaac Torres, a Texas State University alumnus and current grant specialist at the Center for P-16 Initiatives, has been named one of Texas' American Graduate Champions for 2015.
Torres was selected for the honor by KLRU-TV and a local advisory group.
American Graduate Champions are organizations and individuals whose work offers hope for progress on this critical issue. Torres, a former high school dropout, helps to develop networks of post-secondary preparation and access for Central Texas' most in-need communities. The Center for P-16 Initiatives focuses on early childhood education, community engagement, and a non-duplication of resources in order to ensure college access for all Texans.
Torres earned his M.F.A. from Texas State in 2013.
KLRU will also use this national initiative to present special broadcast and online programming, creating original productions, hosting community forums and other special events to raise awareness of the issues and solutions.
American Graduate: Let's Make it Happen is a long-term public media commitment to help communities find solutions to the high school dropout crisis, supported by the Corporation for Public Broadcasting. Public media organizations, like KLRU, play a significant role building awareness and community capacity. In Central Texas, American Graduate is seeking a clearer understanding about the nature and impact of the dropout problem, which communities are most affected and the impact on the economy and society. It also works to convene organizations sharing common goals to increase graduation rates.
For more information, visit www.klru.org/americangraduate/#champions or contact the Center for P-16 Initiatives at (512) 245-8192.