In Brief: David Nolan honored by National Press Photographers Association
Posted by Jayme Blaschke
University News Service
February 5, 2015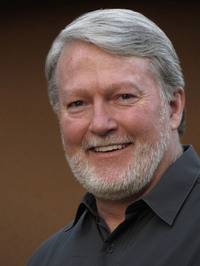 David Nolan in the School of Journalism and Mass Communication at Texas State University has been honored by the National Press Photographers Association with the Robin F. Garland Educator Award.
The award was presented Feb. 5 in Athens, Ga.
The Robin F. Garland Educator Award is presented for outstanding service as a photojournalism educator. Robin "Bob" Garland was a picture editor and war correspondent for the Saturday Evening Post until he joined Graflex Inc. as press technical representative after World War II. The NPPA has given the award annually since 1974.
The NPPA is the leading voice advocating for the work of visual journalists today. Founded in the days of sheet film, box cameras and newsreels, the NPPA fights for working news photographers, videographers and multimedia journalists in the Internet age.