In Brief: Vega advances bilingual school psychologist graduate program with Costa Rica study
Posted by Jayme Blaschke
University News Service
August 5, 2015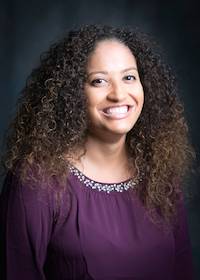 Desireé Vega, an assistant professor in the Department of Counseling, Leadership, Adult Education and School Psychology at Texas State University, has completed a six-week intensive Spanish language program in Costa Rica.
Vega's language study is part of Project SUPERB (Scholars Using Psychology and Education to Reach Bilinguals), Texas State's grant-funded initiative to provide more and better-qualified bilingual (Spanish-English) school psychologists to serve the growing population of Spanish-speaking children.
Vega's objective was to advance her professional Spanish language fluency in the area of school psychology, which was supported as part of the Hispanic-serving strategic initiative of her department, which houses the specialist degree in school psychology.
"As a second language learner, I understand the process of acquiring another language is continual," Vega said. "While I have studied the Spanish language for many years and worked as a bilingual school psychologist, fluency and vocabulary development in a non-native language is constant.
"I look forward to returning to Texas State this fall and to continuing to work closely with the Project SUPERB Scholars pursuing the bilingual school psychology certificate," she said.
Her new skills will be integrated into her teaching and advancement of the bilingual school psychology training program at Texas State.
For more information on Project SUPERB, the department's federally funded $1.05 million grant to develop and implement a Spanish-English bilingual school psychologist training program at Texas State University, please visit http://projectsuperb.education.txstate.edu/.