History's Menninger named Distinguished Teaching Professor of Humanities
Posted by Jayme Blaschke
University News Service
August 21, 2015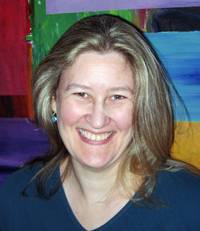 Margaret Menninger, associate professor of history, has been appointed Distinguished Teaching Professor in the Humanities at Texas State University for 2015-2018.
During her three-year appointment, Menninger will implement "Humanities and Music: Consonance and Dissonance," a project that integrates history, musical traditions and cross-cultural communications. Events will include conferences, panels, performances, lectures and faculty seminars.
Menninger joined the Texas State faculty in 2000. She holds a Ph.D. in history from Harvard University and is author of numerous international publications. Frequently recognized for her teaching excellence, she has taught a wide range of courses in both history and honors.
The Distinguished Teaching Professorship in the Humanities is funded by a grant from the National Endowment for the Humanities.