Texas State prepares for summer 2015 commencement
Posted by Jayme Blaschke
University News Service
August 6, 2015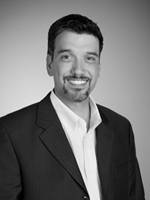 Cleofas "Cleo" Rodriguez, Jr., executive director of the National Migrant Seasonal Head Start Association in Washington, D.C., will be the keynote speaker at one of three commencement ceremonies to be held at Texas State University on Friday, Aug. 7, in the university's Strahan Coliseum.
Rodriguez will speak during the 6 p.m. ceremony, to be attended by degree candidates from the College of Education, College of Fine Arts and Communication, College of Health Professions and Graduate College.
Degree candidates from the College of Liberal Arts, College of Science and Engineering, University College and Graduate College will attend the 10 a.m. ceremony.
Degree candidates from the College of Applied Arts, McCoy College of Business Administration and Graduate College will attend the 2 p.m. ceremony.
More than 1,600 students are candidates for undergraduate and graduate degrees at Texas State this summer.
Rodriguez is formerly the executive director for Raising Austin, a non-profit organization dedicated to serving the neediest infants and toddlers in the Austin area. Additionally, he has served as a national consultant for SpecialQuest Birth-Five which provides cross-systems training on best practices for including children with disabilities and their families into early childhood programs.
Most recently, Rodriguez has served on the National Hispanic Education Coalition, the National Farmworker Alliance and has been an invited member of the White House Hispanic Roundtable for the Administration for Children and Families.
Rodriguez's parents were both migrant farmers who worked in the cotton fields across the state of Texas and other Southern states. Rodriguez himself did seasonal summer work in the Rio Grande Valley of Texas.
Rodriguez received a bachelor's of science degree from Texas State University in 1991, and was named a Distinguished Alumni in 2013.