David Donnelly honored with Little Award for physics education
Posted by Jayme Blaschke
University News Service
March 25, 2014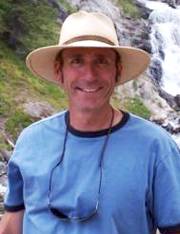 David Donnelly
David Donnelly, a professor of physics at Texas State University, has been awarded with the Robert N. Little award for Outstanding Contributions to Physics Higher Education in Texas.
The Texas Section of the American Association of Physics Teachers presented the award to Donnelly March 21 during its spring meeting at Abilene Christian University. The award was initiated in 1976, and since then has only been given 15 times, the last being in 2006.
Donnelly has a long history of service with the Texas section, serving in the presidential chain (vice-president, president-elect, president and past president) from 1997 to 2001, as section representative to the national organization from 2000 to 2006, and as secretary-treasurer from 2006 to present.
In addition to his service with the Texas section, Donnelly also has a long history of service with the Society of Physics Students. He has been a chapter advisor, both at Sam Houston State and at Texas State, since 1992, served as zone councilor from 1995 to 2001, has worked on digital libraries for the society since 2004, and served as society president from June 2012 to July 2013.
Donnelly has been a vocal champion of physics education, particularly at the undergraduate level, and continues to work to support excellence in higher education in physics at all institutions in Texas.