Author Fanny Howe holds reading, signing at Wittliff Collections
Posted by Jayme Blaschke
University News Service
February 12, 2014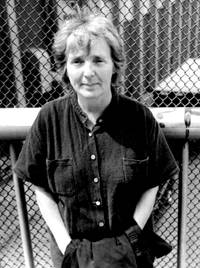 Fanny Howe
Award-winning author and poet Fanny Howe will visit Texas State University for a book reading and signing at the Wittliff Collections Feb. 20 at 3:30 p.m. and at the Katherine Anne Porter Literary Center in Kyle Feb. 21 at 7:30 p.m.
The events are free and open to the public.
Howe, a native of Buffalo, New York, is the author of more than 20 books of poetry and prose. Her recent collections of poetry include The Lyrics (Graywolf, 2007), On the Ground (2004) and Gone (2003). Howe is also the author of several novels and prose collections, including The Winter Sun: Notes on a Vocation (Graywolf, 2009) and Nod (Sun & Moon Press, 1998).
Howe was the recipient of the 2009 Ruth Lilly Poetry Prize, the 2001 Lenore Marshall Poetry Prize, and has won awards from the National Endowment for the Arts, the National Poetry Foundation, the California Council for the Arts and the Village Voice. She is currently a professor of writing and literature at the University of California, San Diego.
The event is part of the Lindsey Reading Series and is sponsored by the Department of English at Texas State, the Burdine Johnson Foundation and the Wittliff Collections.
For more information, contact Kelsey Shipman at kapliterarycenter@gmail.com.