Award-winning poet B.H. Fairchild to give reading at Wittliff
Posted by Jayme Blaschke
University News Service
November 5, 2013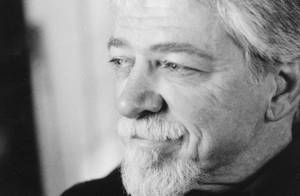 H.B. Fairchild

Award-winning poet B.H. Fairchild will give a reading and book signing 3:30 p.m. Nov. 7 at the Wittliff Collections on the 7th floor of the Alkek Library at Texas State University.
The event is free and open to the public. Books will be available during and after the event through the University Bookstore and Barnes and Noble.
B.H. Fairchild was born in 1942 in Houston and grew up in small towns in Texas and Kansas. The son of a lathe operator, he attended the University of Kansas and the University of Tulsa. His poetry explores the empty landscapes of the region of his birth, and the lives of its working-class residents, including his own family and friends. Fairchild's books of poetry include The Arrival of the Future (1985; reissued 2000); The Art of the Lathe (1998), which received the Beatrice Hawley Award and was a finalist for the National Book Award; Early Occult Memory Systems of the Lower Midwest (2004), winner of the National Book Critics Circle Award, the California Book Award, and the Bobbitt National Prize for Poetry; Local Knowledge (2005); and Usher: Poems (2009). Fairchild has also written a critical study on the poetry of William Blake, Such Holy Song: Music as Idea, Form and Image in the Poetry of William Blake (1980).
The event is sponsored by the Burdine Johnson Foundation, Wittliff Collections, Lindsey Reading Series and the Texas State Department of English.
For more information, contact Kelsey Shipman at kapliterarycenter@gmail.com.