School of Music's Hehmsoth receives Fulbright Specialists Award
Posted by Jayme Blaschke
University News Service
May 7, 2013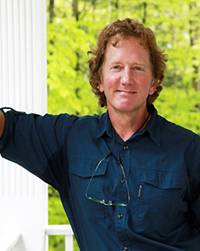 Hank Hehmsoth
Hank Hehmsoth, a composer and jazz performing artist in the Texas State University School of Music, has been selected for a Fulbright Specialists project in Santiago, Chile, this summer.
Hehmsoth will conduct master classes of contemporary American jazz in performance and theory at the Projazz Professional Institute. He will also teach commercial arranging and composition for television and film, as well as hold seminars on website development, publicity and promotion with the goal to enrich the foreign student's skills and productivity with a solid approach to global distribution.
Hehmsoth is one of a distinguished group of U.S. professionals who will travel abroad this year through the Fulbright Specialists Program. The program, created in 2000 to complement the traditional Fulbright Scholar Program, provides short-term academic opportunities to prominent U.S. professionals to support guest lectures, master classes, and performances at academic institutions around the world.
The Fulbright Program, America's flagship international educational exchange activity, is sponsored by the U.S. Department of State, Bureau of Educational and Cultural Affairs. Over its 60 years of existence, U.S. faculty and professionals have taught, studied or conducted research abroad, and thousands of their counterparts from other countries have engaged in similar activities in the United States. Emerging leaders in their professional fields have received Fulbright awards, including individuals who later became heads of government, Nobel Prize winners, and leaders in education, business, journalism, the arts and other fields. Recipients of Fulbright awards are selected on the basis of academic or professional achievement.
Hehmsoth is the MacDowell Norton Stevens Fellow in Composition, a National Endowment for the Arts fellow in jazz composition, placed first in the 2010 National Association of Composers USA, Texas Competition, and was runner-up for the 2011 Texas State Presidential Award for Excellence in Scholarly/Creative Activities. He was a member of the Austin-based Christopher Cross group, which won five Grammy Awards as well as an Academy Award for best song.