Susan Fenton honored with AHIMA's 2012 Triumph Award
By Judy Lynn Drazan
University News Service
October 19, 2012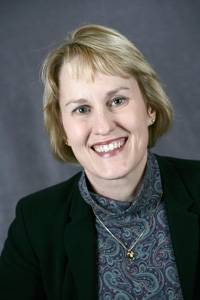 Susan Fenton

Susan H. Fenton of Texas State University received the American Health Information Management Association's 2012 Triumph Award for Research on Oct. 1 at the AHIMA Convention in Chicago, Ill. This research award honors those who have made an outstanding contribution to original and applied HIM research.
Fenton's colleagues nominated her for this award.
Since joining Texas State, Fenton has received two major grants: the Professional and University Resources for Health Information Technology, PURE-HIT, grant for $5.4 million from the Department of Health and Human Resources, Office of the National Coordinator, and the Wagner-Peyser grant for $1.3 million from the governor of Texas office to conduct a Health Information Technology Statewide Workforce Needs Assessment.
Fenton also leads the AHIMA Foundation Research Bootcamp, which provides a framework for HIM professionals and educators to learn grant-writing skills.