Stephen Frayser named executive director of Texas State's STAR Park
Posted by Jayme Blaschke
University News Service
October 29, 2012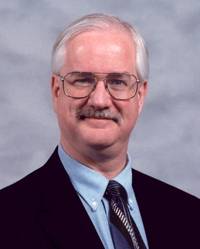 Stephen Frayser

Stephen Frayser has been named executive director of Texas State University's Science, Technology and Advanced Research (STAR) Park.
Frayser assumes his duties Nov. 5.
Frayser comes to Texas State from the Nebraska Technology Park, where he served as president since 2003. In that position, he was responsible for development of the 155-acre research park and 22,000-square-foot technology business incubator. During his tenure, 2,400 jobs were created or retained, more than 300,000 square feet of new facilities were constructed and more than $68 million in new capital investments were made.
From 1997 to 2003, he served as the interim director of technology transfer for the University of Nebraska-Lincoln. In this position, he was responsible for commercialization, technology transfer, and associated economic development for the University of Nebraska.
Frayser earned his MBA from University of Nebraska-Omaha and Bachelor's degree in political science-public administration from Colorado State University.
About the STAR Park
STAR Park is a 38-acre site hosting Texas State's first incubator building, STAR One. Dedicated to the university's research and commercialization efforts, STAR One, a 20,000-square-foot facility, will serve as a technology incubator/accelerator for start-up and early-stage businesses, and will provide companies access to secure wet labs, clean space, conference room, office space and other university-provided services. STAR One officially opens Nov. 9.