Hehmsoth awarded New Music USA grant in music composition
Posted by Jayme Blaschke
University News Service
January 4, 2012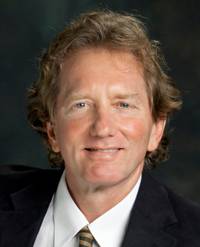 Hank Hehmsoth

Hank Hehmsoth, a faculty member in the School of Music at Texas State University-San Marcos, has been awarded a New Music USA grant in music composition for 2012.
The Composer Assistance Program assists composers to realize their music in performance. The grant is project-based, and facilitates the public performance of Hehmsoth's composition Carlos' n Charlie's at the worldwide 15th Annual Inside Out Steelband Festival in Austin. Audiences will hear the first public performance of this work April 17 at One World Theatre, performed by the Knights of Steel, one of the most respected steelbands in the country. Hehmsoth's composition received the JCOI Jazz Composers Orchestra Institute Special Recognition award in 2010 from Columbia University, an affiliate of the ACO American Composers Orchestra, and is published internationally by Drop6 Media, Inc.
New Music USA is the 2011 merger of Meet the Composer and the American Music Center. The mission of New Music USA is to increase opportunities for composers, performers and audiences by fostering the creation, dissemination and enjoyment of new American music, both nationally and internationally. New Music USA places special emphasis on broadening the public community for the music and musicians it serves. A total of approximately $100,000 is awarded annually to composers through this program.
Hehmsoth is a MacDowell and National Endowment for the Arts fellow in jazz composition, placed first in the 2010 National Association of Composers, USA, Texas Composition Competition, and was runner-up for the 2011 Texas State University Presidential Award for Excellence in Scholarly/Creative Activities.
Hehmsoth's band, the H Project, was recently featured in "A Night at the Elephant" at the Elephant jazz club with special guest Bob Mintzer, saxophonist with the Grammy Award-winning Yellowjackets.