Little Shop of Horrors blossoms at Texas State
Date of release: 11/07/03
SAN MARCOS —The Texas State University-San Marcos Department of Theatre and Dance presents a dazzling arrangement of nerdy florists, sadistic dentists and carnivorous plants in the classic off-Broadway comedy, Little Shop of Horrors, Nov. 12-15 and 19-22 at 7:30 p.m. and Nov. 16 and 23 at 2 p.m.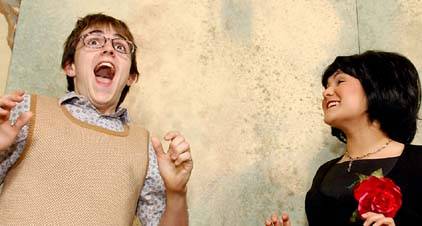 Based on the low-budget horror film of the same name by Roger Corman, Charles Griffith's long-running stage adaptation of Little Shop of Horrors features lyrics by Howard Ashman and music by Alan Menken.


A do-wop spoof of 1950s sci-fi disaster movies, the play follows the misadventures of Seymour, a down-and-out floral assistant who becomes an overnight sensation when he discovers an exotic plant. The only problem is the plant is actually a scheming alien creature, which craves fresh blood and is bent on global dominatio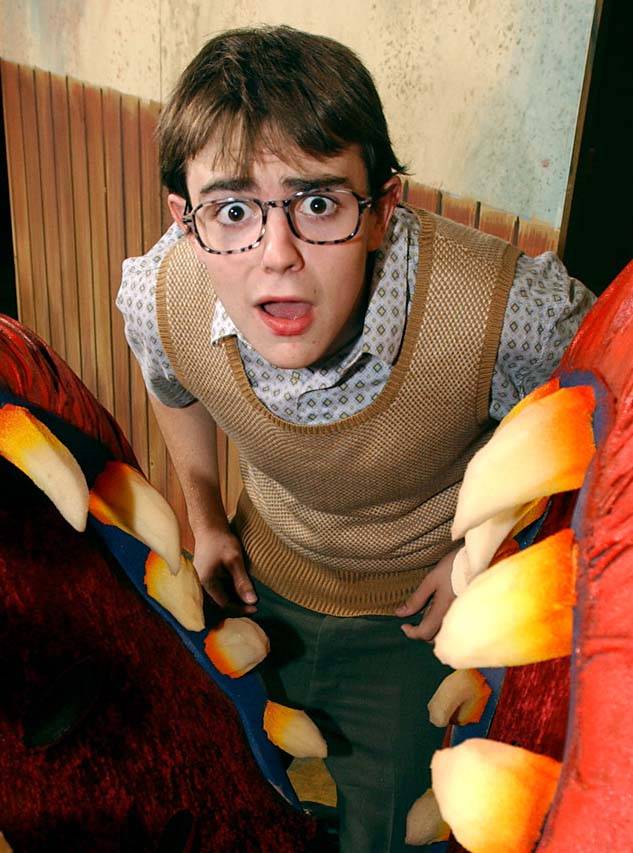 .
Directed by Rick Roemer, Little Shop of Horrors features Braden Williams as Seymour and Valerie Velazquez as Audrey.
Media coverage of this project is invited, and press passes are available for the Nov. 12 performance. Ticket prices are $10 for general admission, $5 for students. For further information, contact the Texas State Box Office at (512) 245-2204.