Texas State mourns loss of science dean
Date of release: 11/04/03
SAN MARCOS — Stanley C. Israel, dean of the College of Science at Texas State University-San Marcos, died Sunday, Nov. 2, at the age of 60 of an apparent heart attack.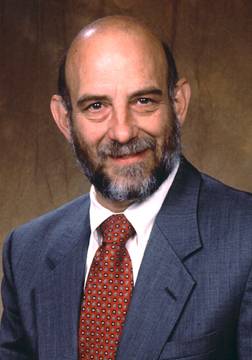 Israel had been dean of science at Texas State since September 1997.
Israel was born Dec. 30, 1942.
Funeral services will be held at 1:45 p.m. Tuesday, Nov. 4, at Gutterman's Funeral Home in Rockville Center, New York. A memorial service will be scheduled at Texas State.
The family has requested that, in lieu of flowers, memorial contributions be made to the Stanley C. Israel Memorial Fund in care of the Texas State University-San Marcos Development Foundation, 601 University Drive, San Marcos, TX 78666, Attention: Dr. Kitty-Sue Schlink.
"Under Dr. Israel's leadership, the College of Science has responded to many critical needs, including the implementation of an aquatic resources doctoral program and an engineering program. He was an outstanding leader and educator. We are shocked and saddened by his loss," said Robert Gratz, vice president of academic affairs at Texas State.
Israel came to Texas State from the University of Massachusetts Lowell, where he was professor and head of the Department of Chemistry. He had taught at the Lowell campus since 1968, except for two years spent as a visiting professor at the University of Utah.
He was widely published in the field of polymer chemistry and served as a director of the American Chemical Society and on the Executive Board of the Division of Polymer Chemistry.
He held a bachelor's degree from Parsons College and a doctorate from the Lowell Technological Institute.
He was listed in American Men and Women of Science, Who's Who, Who's Who in the World and Who's Who in Science and Engineering. He served on the editorial board of the Journal of Polymers for Advanced Technologies.
The Texas State College of Science includes the departments of Biology, Chemistry and Biochemistry, Computer Science, Mathematics, Physics and Technology.