Ana Espinoza - Bobcat Bounty
Ana Espinoza is an intern at Bobcat Bounty, the on-campus, grocery-style food pantry for anyone in the university community experiencing food insecurity. Her service at Bobcat Bounty inspired her to pursue a career in community nutrition.
"Food-insecure" households have trouble providing enough food for all their members because of a lack of resources. According to the USDA, food insecurity in Texas is significantly higher than the national average. Rates of food insecurity among college students nationwide may be as high as 48%. When college students aren't sure where their next meal is coming from, it can negatively impact their academic performance and mental and physical health.
Bobcat Bounty is the first student-run, on-campus food pantry at Texas State University, providing free, healthy food to TXST students, faculty and staff. It is run by students under the direction of faculty from the Food Security Learning Community in the Nutrition & Foods Program. Food distributions will take place Thursday evenings from 5-7 p.m. in the Family and Consumer Sciences building, room 179. All students, staff, and faculty are welcome to visit the Bobcat Bounty Cupboard located in FCS any time and make their own bag of food until December 19. Food distributions will resume in January following the holiday break.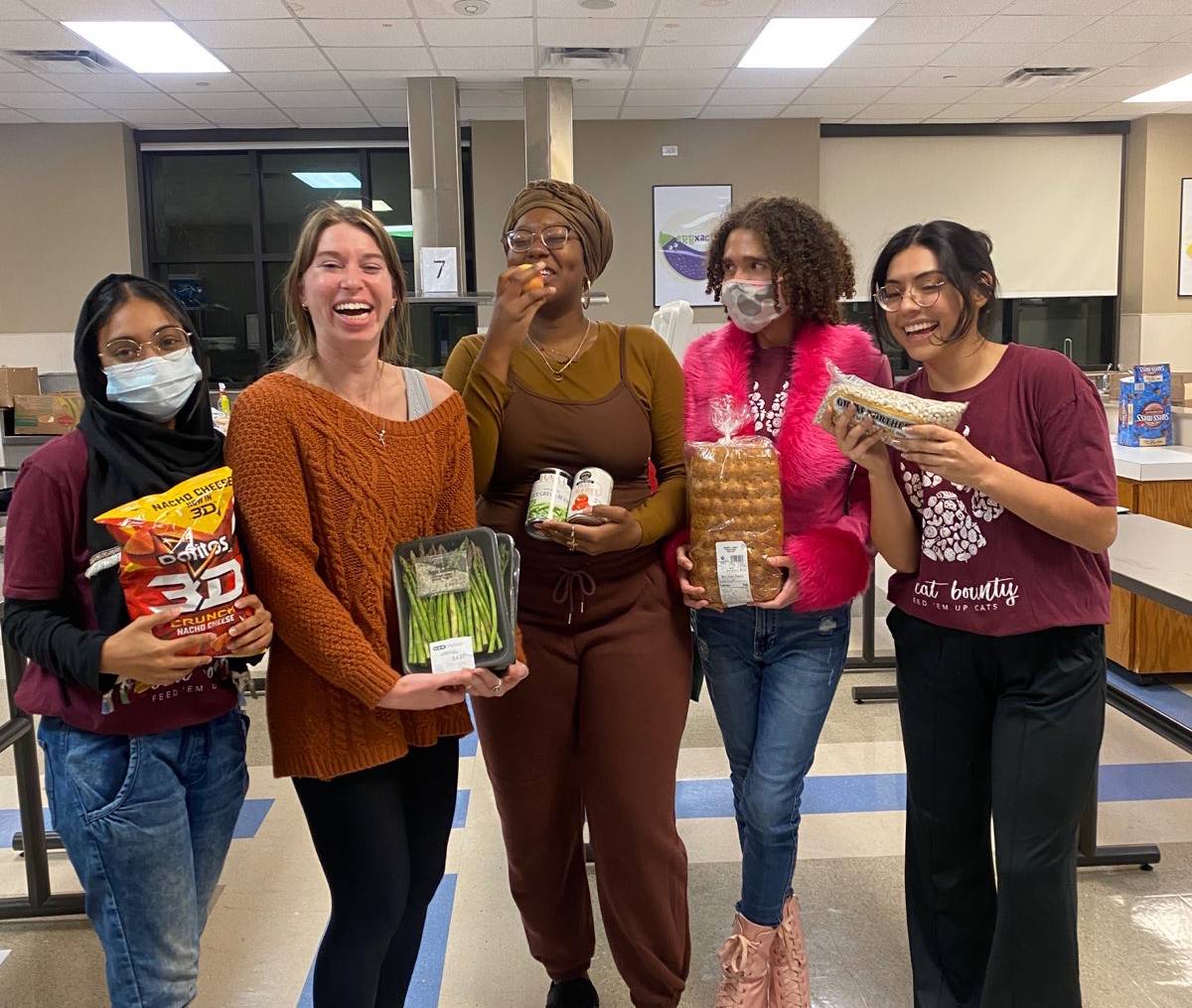 I'm grateful for all the people around me who have motivated me to always be my best in everything and anything I do.