Forbes names Texas State among nation's 'Best Employers for Diversity'
Jayme Blaschke | January 15th, 2019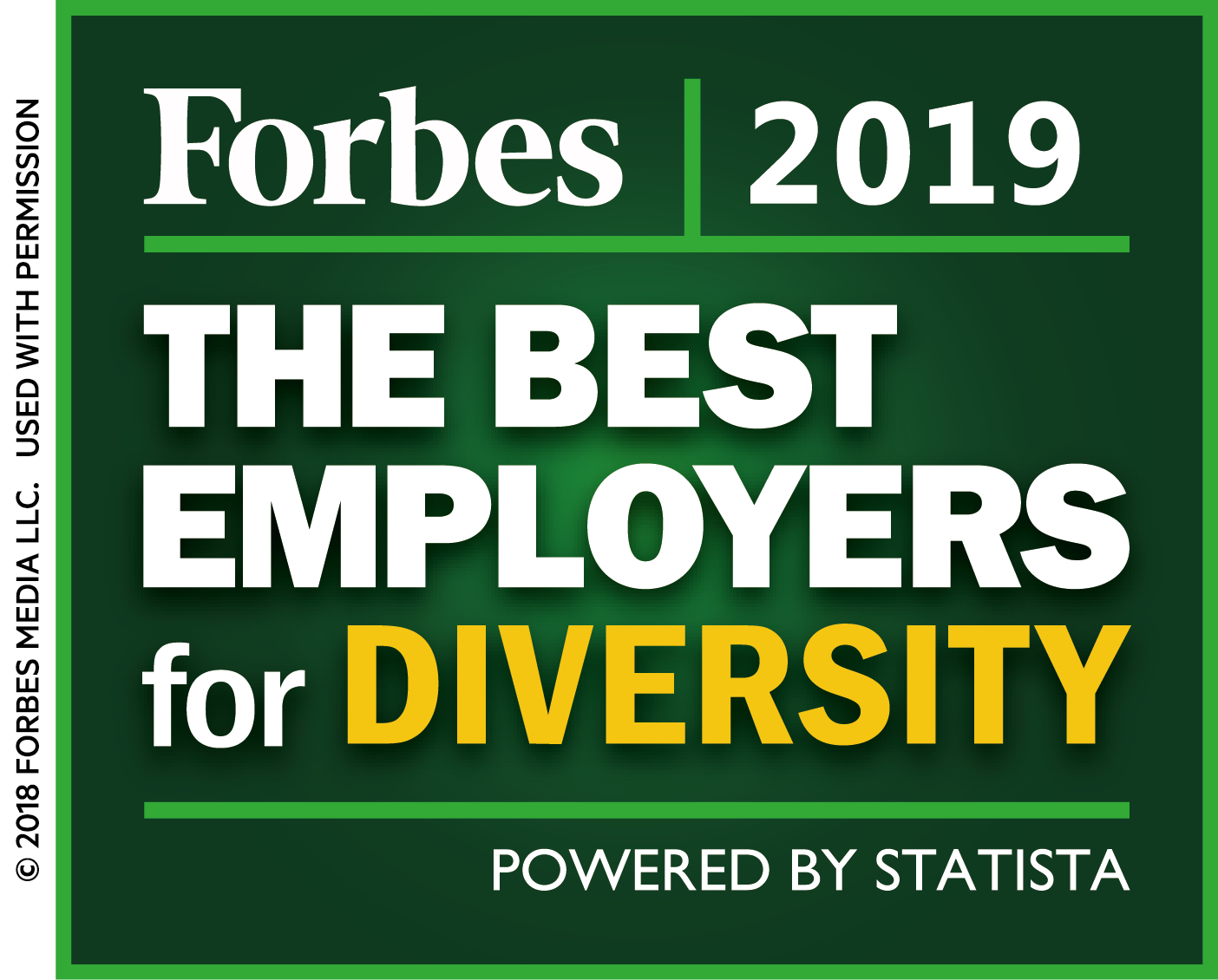 Texas State University has been named among the nation's "Best Employers for Diversity" by Forbes magazine.
The bi-weekly business magazine listed Texas State No. 112 nationally on its 2019 "Best Employers for Diversity" list, and 5th overall in Texas. Texas State ranked ahead of such well-known corporations as Toyota North America, JPMorgan Chase and Google. Of the 500 employers that made the cut, Texas State was one of only two Texas institutions of higher education represented.
For the rankings, Forbes worked with statistics firm Statista to cull data from a survey of 50,000 employees working for companies employing at least 1,000 people within the U.S.
The survey measured such factors as diversity, gender, ethnicity, sexual orientation equality, age and disability. Responses among underrepresented ethnic minorities, women and people aged 50 and older received greater weight in the ranking. Other factors included the gender split of companies' management teams and boards, and whether a company proactively communicates about diversity.
Recruitment and retention of a diverse faculty, staff and student body is consistent with Texas State's 2017-2023 Diversity and Inclusion plan. The university has launched several initiatives to support inclusion such as hiring a new Chief Diversity Officer, expanding staff positions in the Office of Equity and Inclusion and adding a Special Assistant to the Provost for Inclusion and Diversity dedicated to increasing the diversity of faculty and professional development. The university also established the Council on Inclusive Excellence, a group of staff, faculty and students who evaluate and provide direction on issues related to inclusive learning, research and the campus environment. During the 2018 fall semester, Texas State launched a minor in Latina/o Studies and will offer a minor in African American Studies this fall. Both programs had been in the planning process for several years.
The diversity of Texas State's student body more closely mirrors that of the Texas population than any other public research university in the state. Today Texas State is 53 percent minority, with 37 percent identified as Hispanic.
For more information on Forbes' "Best Employers for Diversity" list, visit www.forbes.com/.
About Texas State University
Founded in 1899, Texas State University is among the largest universities in Texas with an enrollment of 38,694 students on campuses in San Marcos and Round Rock. Texas State's 188,000-plus alumni are a powerful force in serving the economic workforce needs of Texas and throughout the world. Designated an Emerging Research University by the State of Texas, Texas State is classified under "Doctoral Universities: Higher Research Activity," the second-highest designation for research institutions under the Carnegie classification system.