'Stay-at-home' doesn't mean 'stay indoors'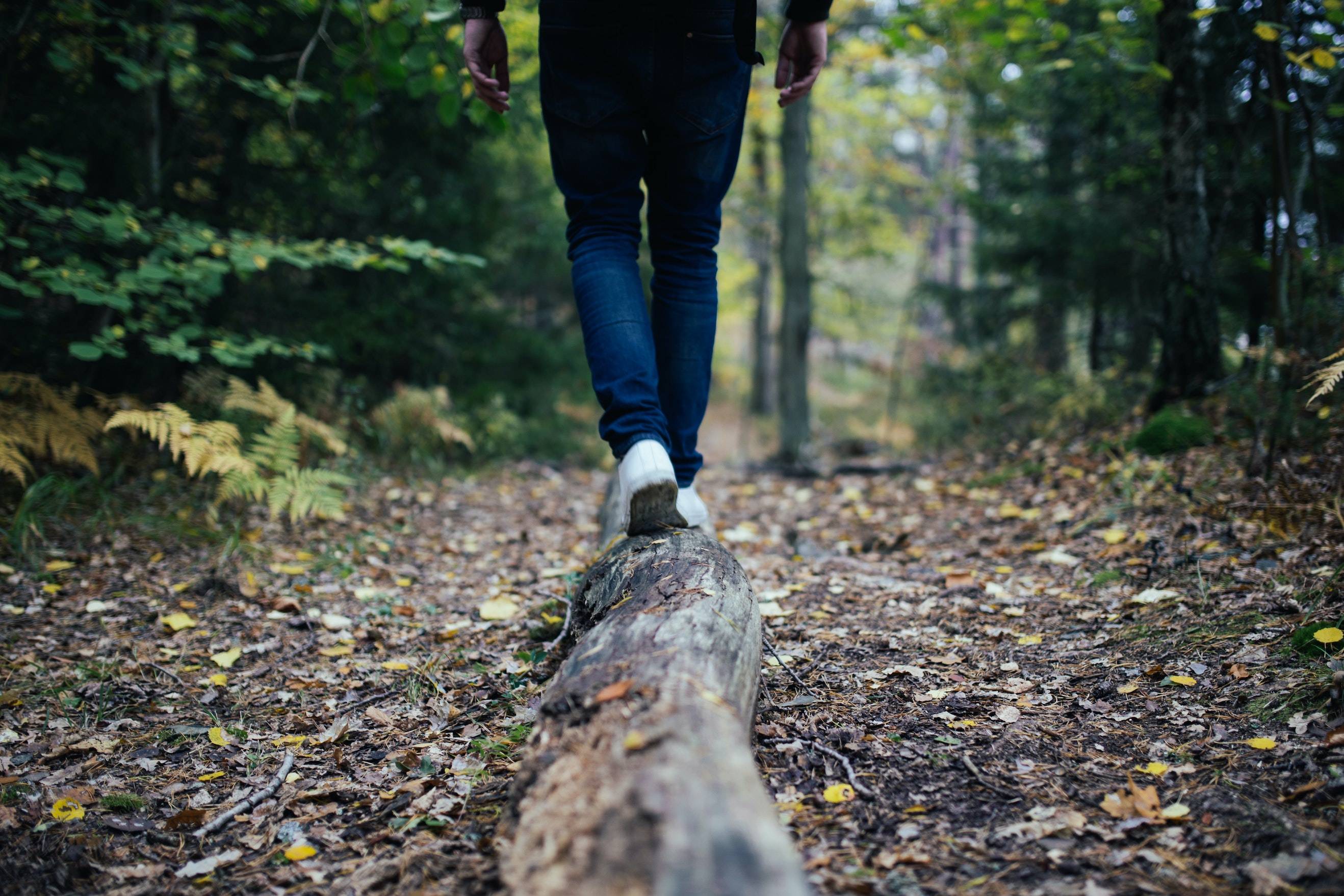 Nationwide, stay-at-home orders have left people homebound and closed many public parks that families previously flocked to for recreation. Dr. Anthony Deringer and Dr. Kent Griffin, faculty in Texas State University's Department of Health and Human Performance want families to know that, while the barriers may have increased, outdoor recreation is integral to maintaining one's physical and mental health.
Deringer, assistant professor of recreation administration, points out that many stay-at-home orders include a section that allows for outdoor recreation. For example, the executive order issued by Governor Greg Abbott allows for "visiting parks, hunting or fishing, or engaging in physical activity like jogging or bicycling," provided participants are following social distancing guidelines.
Griffin, associate professor of exercise and sports science, adds that in many areas not all public recreation spaces have closed. In San Marcos, playgrounds, playscapes, skate parks, dog parks, and riverfront parks have closed, but natural areas and trails, such as Purgatory Creek and Spring Lake remain open and accessible. In natural areas, the City of San Marcos has limited groups to 10 people or fewer with recommendations to maintain at least six feet between individuals.
Taking advantage of these clauses is essential because isolation can be harmful to mental health and increased sedentary behavior can cause physical problems, Deringer said. Research has shown that finding time to engage with nature improves physical well-being as well as psychological outcomes.
While it may sound like families need to go on a hike or take a camping trip, Deringer said that being "near nature" can be just as impactful. Walking in an area with trees, or just being in the presence of grass, whether in a backyard or on a city street, has been shown to improve nature connectedness.
Because of the benefits of engaging with the natural world, if given the option to do an activity inside or outside, it is favorable to choose the outdoors. According to Deringer, people who are participating in at-home exercise programs should choose to exercise in nature if they have the opportunity. When exercising outside, participants achieve the goals of their workout better than they would if they were inside.
For children especially, outdoor time is critical. Children need unstructured imaginative time, says Deringer and nature is a good way to provide that. He reminds parents that changes to previously-scheduled activities such as sports practices may result in decreased outdoor time for children, and it is important for parents to factor in outdoor breaks to help their children focus on other activities, such as schoolwork.
Neurological research on outdoor time is still developing, but Griffin says that it shows brain activity is higher in children who have been outdoors. Deringer says preliminary data shows that, from parents' perspectives, children are more focused on homework after outdoor recreation. Outdoor activities are also a great way to supplement classroom learning for students whose lessons are now only taking place in their living rooms. For example, Griffin says supplementing a science lesson with a hike that incorporates definitions from that lesson will help children to apply their knowledge and deepen their understanding.
One family-friendly way that Deringer and Griffin recommend taking advantage of the outdoors is through Geocaching. Similar to a treasure hunt, Geocaching allows participants to use GPS to navigate to specific spots in public areas that house containers called "geocaches." Explorers can sign visitor logs and sometimes trade small items. There are several caches in Purgatory Creek and Spring Lake, as well as in downtown San Marcos, says Griffin. For families interested in trying it out, the official Geocaching app is available for free download and Deringer recommends the REI resource Geocaching with Kids.
Deringer cites renowned biologist E.O. Wilson, who theorized that humans have evolved alongside nature and therefore feel an inherent physiological connection with it. So, while it is essential that people follow the government's guidelines to slow the spread of COVID-19, Deringer and Griffin say it is also a biological necessity to find ways to safely and responsibly engage with the outdoors during this time.