Dr. Louie Dean Valencia-García: Portrait of a Prolific Professor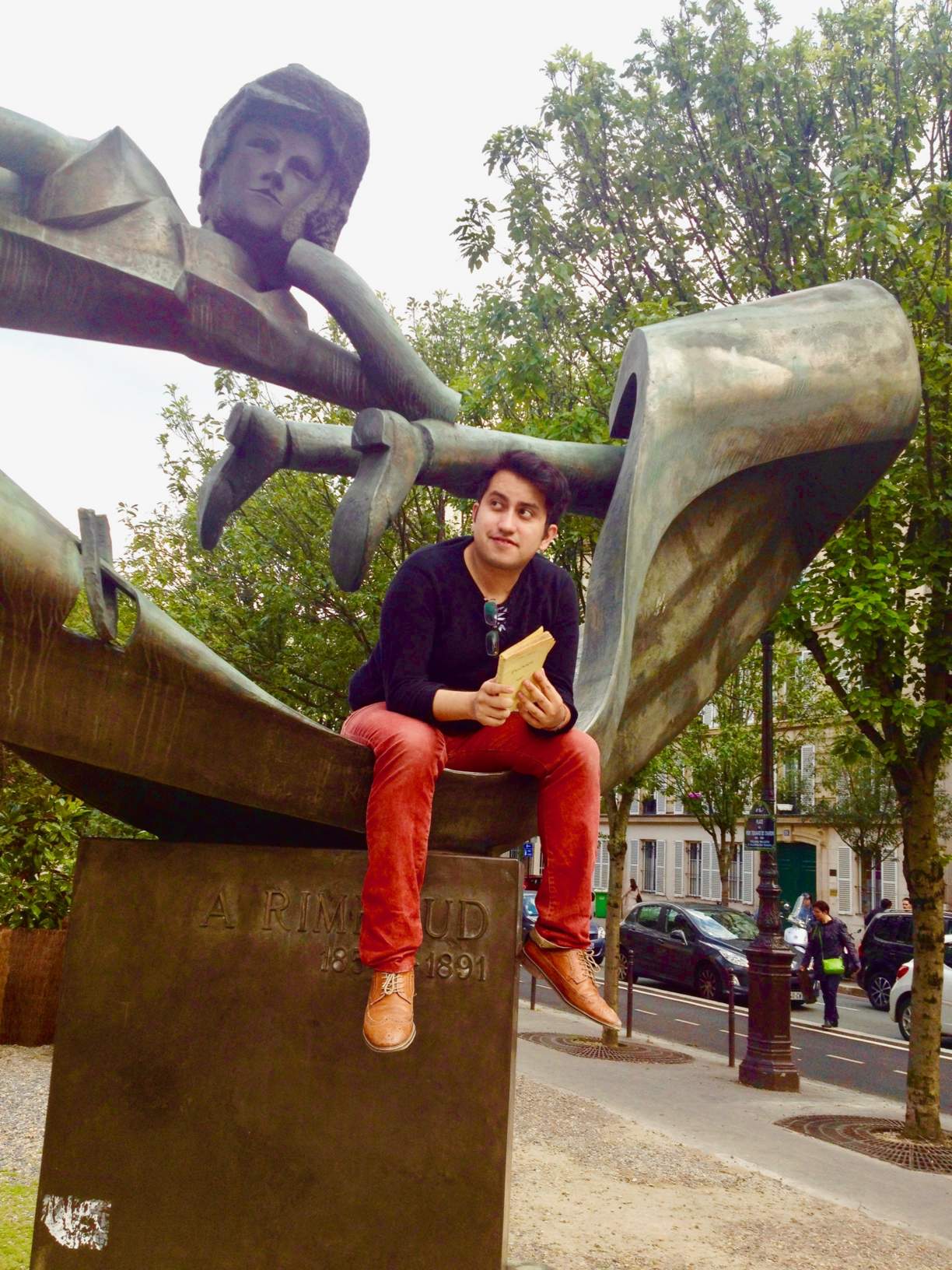 Dr. Louie Dean Valencia-García is a prolific, recognizable scholar at Texas State University. An assistant professor in the Department of History, Dr. Valencia-García has made impressive strides as a leader in the field of digital humanities, and his publications and research endeavors have been met with enthusiasm and praise.
Dr.Valencia started his career at Texas State as an undergraduate student in the Honors College, where he earned degrees in European Studies and Spanish. He attributes his intellectual interests to the combination of these disciplines. As an undergraduate, his honors thesis explored youth culture in Spain in the 1970s. This project led him to examine how the queer community in Spain expressed themselves in ways that they could not before the 1970s, a topic not widely researched elsewhere. For Dr. Valencia, the main questions were about what young people experienced under a dictatorship and how fascism impacted their lives.
After earning a bachelor's degree at Texas State, Dr. Valencia taught at a bilingual elementary school in a working-class neighborhood in Madrid. His long-time and passionate interest in Spain led him back to Spain every summer to conduct research during his master's and doctoral studies at Fordham University. He taught as a Lecturer on History and Literature at Harvard before returning to Texas State to teach after completing his doctoral studies.
European studies have been the focus of Dr. Valencia's research agenda since his time as an undergraduate at Texas State. More recently, his research has examined the resurgence of fascism and the growth of the alt-right. In an article published by the Centre for Analysis of the Radical Right (CARR), Dr. Valencia writes, "When most scholars and journalists think of the contemporary radical right, we often mostly are thinking about white nationalist adjacent actors and proponents. The more nuanced analyses include discussions of gender, sexuality, class and embodiment, in addition to race and nationality." There are many layers to Dr. Valencia's research of the radical right, and his passion has led to his growing involvement with CARR. Dr. Valencia is a senior fellow at CARR, which he says aggregates knowledge on the radical right in order to lead the discussion on the development of radical right extremism around the world.
The timeliness of his research agenda makes Dr. Valencia an engaging public scholar. "CARR allows me a space where I can think of the ways that my work can be more relevant. I don't think I was necessarily doing that before." Dr. Valencia pulls from his research insights into things happening around the world today and tries to contextualize those events historically.
"Specifically, I want my work to speak to the value of pluralism, having diverse opinions and people; having those two things creates better ideas and ultimately more democracy."
Dr. Valencia strives to create an impact through his work and hopes to utilize his study of the radical right to inspire open-mindedness and diversity.
"If I boil down fascism to one sentence, it's that it is a belief that there is purity, and we should have a homogenous world view and a homogenous people. I think that the 'cure' to fascism is to have a pluralism of ideas and people. That's what I want to show in my work, particularly with CARR."
Dr. Valencia believes it is important for people to be aware of the multiple trends that have historically occurred. "I want people to recognize fascism, understand it, and think about ways that they can combat it," he says. "Fascism is usually racist. Fascism is usually sexist. Fascism is usually queerphobic. Fascism is usually, in some way, nationalistic. The more we curb those tendencies, the better it is for democracy."
Oftentimes in the field, nationalism takes the center stage when fascism is discussed, and Dr. Valencia believes this needs to change. "We need to, just as much, think about gender issues, race issues, queer issues, in relation to how fascism happens." Typically, these factors are interwoven in the issue, and Dr. Valencia strives to integrate and address these issues in his work with fascism.
He has most recently channeled this energy in his new book, Antiauthoritarian Youth Culture in Francoist Spain: Clashing with Fascism, which describes the ways young people rebelled against the dictatorship of Francisco Franco and studies how young people created democratic and pluralistic spaces under the régime.
A plurality of voices and community action also underpins another of Dr. Valencia's current projects that investigate how the queer community, healthcare policymakers, community organizers, scientists and technologists influenced and advanced HIV/AIDS research in Europe during the first two decades of the crisis.
There are many ways to find out more about Dr. Louie Dean Valencia-García and his work. He has published many articles and held many fellowships. He has been featured in numerous publications and on several news media outlets. He is also editing a forthcoming volume, Far-Right Revisionism and the End of History: Alt/Histories, that explores the ways contemporary far-right movements have used history to legitimate themselves.