Peabody, Emmy winner to develop new "Snoopy! The Musical" workshop
Posted by Jayme Blaschke
University News Service
February 19, 2015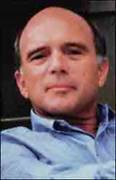 Award-winning composer Larry Grossman will take part in a developmental workshop of Snoopy! The Musical in collaboration with the Texas State University musical theatre program this March.
The workshop is sponsored by the Bowman Guest Artist Series at Texas State.
The Tony-nominated Grossman, who has won a Peabody as well a six Emmy Awards, will also serve as this year's Composer-in-Residence for the Department of Theatre and Dance at Texas State. Grossman wrote the music for Snoopy!, which premiered in San Francisco in 1975.
The workshop will be directed by Broadway veteran Kaitlin Hopkins, currently the head of the musical theatre program at Texas State, and choreographed by Adam Cates, whose directing and choreographing credits span Broadway musicals, opera and television, as well as commercial and concert dance. Cates will also serve as the 2015 Choreographer-in-Residence at Texas State. Students in the Texas State musical theatre program will comprise the cast. Past Artists-in-Residence have included Andrew Lippa, Christopher Durang and Tony Walton.
Grossman has written for Broadway, television, film, concerts and cabaret. His Broadway credits include: Minnie's Boys, Goodtime Charley, A Doll's Life (Tony and Drama Desk nominations, written with Betty Comden and Adolph Green and directed by Harold Prince) and Grind (Tony and Drama Desk nominations, also directed by Harold Prince). Snoopy! The Musical, has been performed in six languages and received an Olivier Award nomination for its London production.
"This is such an incredible opportunity for our program and the whole Texas State community," Hopkins said. "Adam and I have history with this show and a deep affection for the material. We are so excited to collaborate with Larry on a fresh look at the show. To be able to work with Larry and Adam, as well as sharing the process with my students, is a dream come true."
Cates worked on the Tony Award-winning Broadway productions of A Gentleman's Guide to Love & Murder ("Best Musical" 2014) and Anything Goes ("Best Revival" and "Best Choreography" 2011). He worked alongside nine-time Tony winner Tommy Tune on the U.S. National Tour of Doctor Dolittle. Adam received rave reviews for his choreography of Eugene Onegin (Juilliard Opera), as well as The Brain From Planet X (New York Musical Festival). Cates is also the author of the new book The Business of Show: a Guide to the Entertainment Industry for the Performing Artist.
Hopkins has worked in theater, film, television and radio for more than 30 years. In the fall of 2009 she became head of the BFA Musical Theatre program at Texas State. Her father, the late theatre producer Gene Persson, produced many notable plays including Tennessee William's The Red Devil Battery Sign, The Glass Menagerie (London) and Dutchman, the controversial 1964 play and 1967 film written by Amiri Baraka (aka LeRoi Jones), starring her mother, actress Shirley Knight. Persson was, perhaps, best known for his work as the coproducer and co-creator, along with Arthur Whitelaw, of the original 1967 production of You're a Good Man Charlie Brown as well as the show's 1999 Broadway Revival, which won two Tony Awards. Snoopy! The Musical has music by Grossman and lyrics by Hal Hackady, with a book by Warren Lockhart, Arthur Whitelaw and Michael Grace. The characters are from the Charles M. Schulz comic strip Peanuts. This sequel to the musical You're a Good Man, Charlie Brown focuses more on the life of Snoopy. Since its premiere, the musical has been a popular choice for regional, international, and amateur theatre performances.
The Bowman Guest Artist Series at Texas State is made possible by a gift from Mike and Dianne Bowman.
For more information, please contact Sara Mitschke in the Texas State Department of Theatre and Dance at (512) 245-3572.