Texas State joins with ASEE in effort to foster diversity in engineering
Posted by Jayme Blaschke
University News Service
August 5, 2015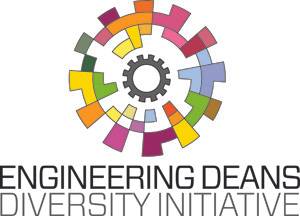 Texas State University, along with more than 100 other member institutions of the American Society for Engineering Education's (ASEE) Engineering Deans Council (EDC), has committed to a nationwide effort to attract and retain a diverse student body, building the pipeline for the next generation of American engineers and entrepreneurs.
The initiative was announced August 4 during the White House Demo Day in Washington, D.C., as part of a broader effort to promote innovation, start-ups and entrepreneurial efforts among women and minorities.
The EDC points out that while gains have been made in the participation of women, African-Americans, Hispanics and Native Americans in engineering in recent decades, significant progress is still needed to reach a level in which the engineering community fully embraces all segments of our increasingly diverse and vibrant society. To further promote the pursuit of engineering education to those who have been historically under-represented, the Ingram College of Engineering at Texas State has committed to the four-point plan of the EDC:
Develop a diversity plan for the engineering program
Commit to at least one K-12 or community college pipeline activity with explicit targeted goals and measures of accountability aimed at increasing the diversity and inclusiveness of the engineering student body
Commit to developing strong partnerships between research-intensive engineering schools and non-Ph.D. granting engineering schools serving populations underrepresented in engineering
Commit to the development and implementation of proactive strategies to increase the representation of women and underrepresented minorities in the Ingram School of Engineering
Success will be measured over the next decade by notable increases in diversity in enrollments, retention and graduation rates of engineering students, and increased diversity in Texas State engineering faculty and in the engineering workforce.