'Dressing Modern Maternity' author to present lecture, book signing
Posted by Jayme Blaschke
University News Service
November 1, 2013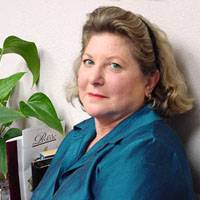 Kay Goldman

The Fashion Merchandising Program at Texas State University will sponsor a lecture, book-signing, and gallery exhibition by award-winning author Kay Goldman Friday, Nov. 15.
Goldman, a Texas State alumna, will speak at 10 a.m. in the Family and Consumer Sciences Building, room 158.
Goldman will discuss her 2013 book, Dressing Modern Maternity: The Frankfurt Sisters of Dallas and the Page Boy Label (Texas Tech University Press), winner of the Lou Halsell Rodenberger Prize in Texas History and Literature.
In the 1930's the Frankfurt sisters turned an innovative design into a new business category in the fashion world. Goldman's book provides insight into the history of maternity clothing in the U.S., American women in business in the mid-20th century, Jewish involvement in the garment industry in Dallas and the impact of relational dynamics in a family-held business.
A coffee and reception, styled in the manner of promotions used by Page Boy, will begin at 9:30 a.m. A brief gallery talk and opportunity to view a Page Boy exhibition in the Historic Textiles and Apparel Gallery as well as a preview of new collection acquisitions will follow. Kay Goldman will be available to sign copies of the book at 11 a.m.
Other works by Goldman include an annotated memoir of Rebecca Cohen Mayer (1837-1930), a Jewish woman who traveled with her husband down the Santa Fe Trail 1852-1853. Additionally, she has presented papers focused on the work of the National Council of Jewish Women between 1905 and the beginning of World War II. Goldman is a frequent reviewer for the Southwestern Historical Quarterly and other journals as well as author of numerous book reviews. She contributed to an online project for the German Historical Institute, "Immigrant Entrepreneurship: German-American Business Biographies" and worked on an NEA funded grant which supported the traveling exhibit, "Forgotten Gateway: Coming to America through Galveston Island," which opened in 2009 at the Bob Bullock Texas History Museum. She currently lives and writes in College Station.
For additional information related to the event, contact Ann DuPont at (512) 245-2444.