Reich, Colón honored with Tomás Rivera Children's Book Award
Date of Release: 08/17/2006
SAN MARCOS — Coming from humble beginnings in Mexico, José Limón's rise as one of the most influential choreographers in American dance history is chronicled brilliantly in José! Born to Dance: The Story of José Limón, written by Susanna Reich and illustrated by Raúl Colón.
For their efforts in presenting Limón's inspirational story, José! Born to Dance has been honored with the Tomás Rivera Mexican American Children's Book Award for books published in 2005. The award, established at Texas State University-San Marcos in 1995, is designed to encourage authors, illustrators and publishers to produce books that authentically reflect the lives of Mexican American children and young adults in the United States.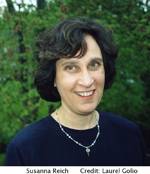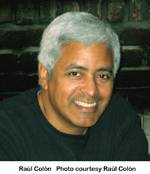 Susana Reich Raul Colón
The award will be presented to Reich and Colón by Texas State President Denise Trauth Sept. 7 during a luncheon celebration at Sylvan Rodríguez, Jr., Elementary School in Houston. Program participants include Rivera's brothers, Antonio Rivera and Henry Rivera, as well as his daughter Ileana Liberatore. Following the awards presentation, the author and illustrator are scheduled to put on a presentation and reading for school children in the library.
A wine and cheese reception in honor of Reich and Colón will be hosted from 6-8 p.m. by the Greater Houston Convention and Visitor's Bureau inside City Hall. There will be a book sale and signing as well as an ongoing presentation of the Tomás Rivera Mexican American Children's Book Award documentary. Event sponsors include Los Cucos Restaurant, Continental Airlines, La Quinta and H-E-B.
In addition to José! Born to Dance, Reich has written two other children's books: Clara Schumann: Piano Virtuoso and Penelope Bailey Takes the Stage. A native New Yorker, she currently lives in New York's Hudson Valley.
José! Born to Dance marks the second Tomás Rivera Award for Colón, who was so honored in 1997 for his illustration work on Pat Mora's Tomás and the Library Lady. An acclaimed artist, outside of children's books his work has appeared in such venues as the New Yorker, Time and the Wall Street Journal.
About the Tomás Rivera Mexican American Children's Book Award
Texas State developed the Tomás Rivera award to congratulate and acknowledge authors and illustrators dedicated to depicting the values and culture of Mexican Americans. The award was initially endowed by Anheuser-Busch Companies, Inc. Rivera, who died in 1984, graduated from Texas State with both his bachelor's and master's degrees before receiving a Ph.D. from the University of Oklahoma. A Distinguished Alumnus of Texas State, Rivera published his landmark novel in 1971 titled ...y no se lo tragó la tierra/ ...And the Earth Did Not Part. In 1979, Rivera was appointed chancellor of the University of California-Riverside, the first Hispanic chancellor named to the University of California system.
For more information on the Rivera Award, please visit www.txstate.edu/tomas.